2022 Interior Styling Trends
10. 02. 22

Khaseem Warren

1min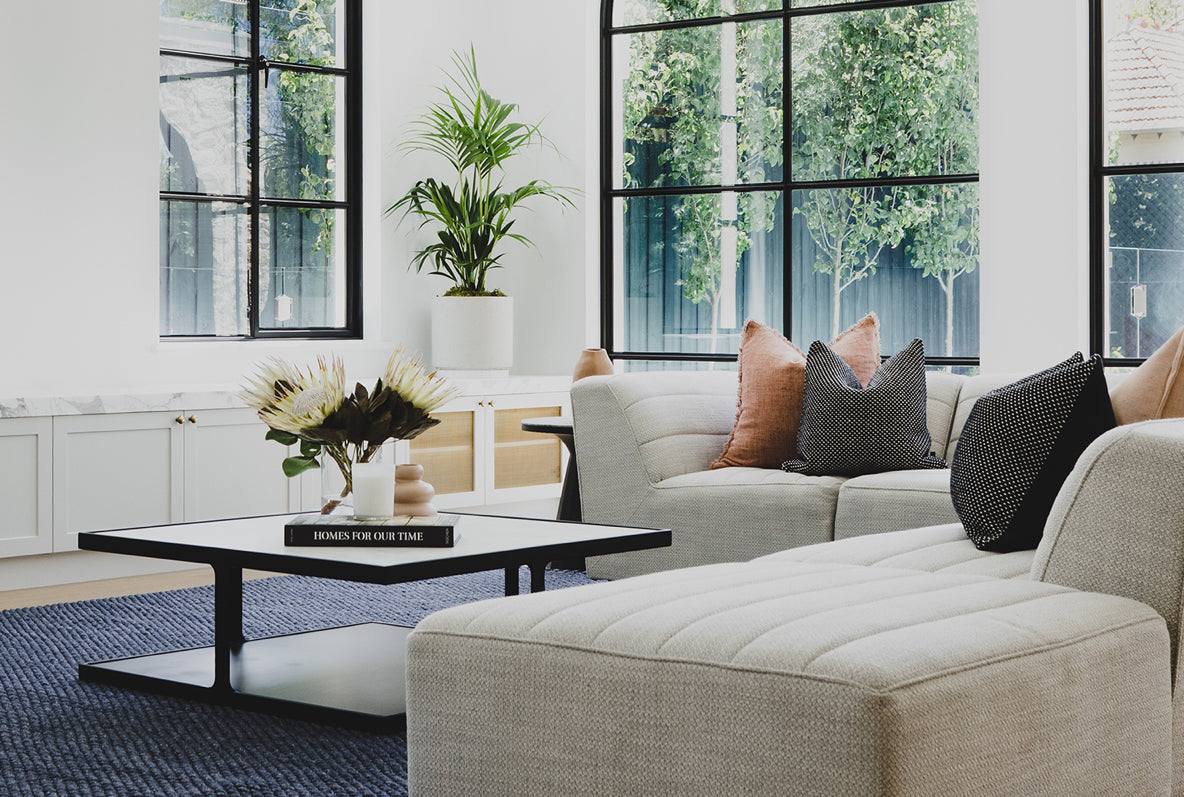 We all know a lot can happen in a year, the last two have proven that to be true, but as they say in the classics, "You cannot control the situation, only your reaction to it." Sage advice and something to ponder when thinking about our environment too. The proportions of a room are - quite literally, and for the most part - set in stone, but that's all that is. We can change colours, mood, window dressings, flooring, lighting and the simplest of all, furniture and accessories. Styling is our reaction to the boundaries set by a space. Instead of hoping things get better, let's make them better, room by beautiful room. Cachet is here to help.

What do we know for sure?

We know that the world of interior design is brimming with 'new' ideas. The adversities we've recently faced have provided us with crystal clear clarity. Design has always reflected social, cultural and environmental phenomena - case in point - the Art Deco period. A time of incredible social and economic change, mirrored in the fashion, architecture and style of the times.

At no other time in our own history have we been more acutely aware of what we do, and don't need in our lives. We have become 'beyond' intimate with our living spaces. Designing and styling our interiors with this new information offers us a chance to tweak and tease out the best in our homes.

The trends of 2022 are curative, offering sanctuary and a sense of calm.
Essentialism is the new minimalism.
Essentialism takes over where minimalism leaves off. Perhaps we only need one armchair, but it will be the most beautiful one we can procure, in a super-luxe fabric or finish. Minimalism prescribed a strict, white-washed palette contrasted with black, grey and blonde wood; essentialism has no such rules. At this point, we're seriously rule-weary, and we welcome this relaxed take on pared-back aesthetics. Colour, texture, scale and form play a crucial role when choosing items. These pieces are for keeps, so make them count.
Essentials: quality over quantity, luxury finishes, bespoke, personalised
Comforting Curves
Spherical furniture is having a major moment, from round tables to curved sofas and overall 'softer' angles. Curves are like an architectural hug. These pieces offer an antidote to life's straighter necessities. Adding a round rug or curved piece, like our Sunday Armchair, is the quickest way to update your space and create a talking point in your home.
Essentials: curves, round edges, circular, spherical, whimsical
Curated
Artwork and sculpture have become fantastically accessible; art has become the ultimate everyday luxury. A curated interior looks at everything in the room as a potential art piece—things like a sculptural side table, textured rug or a striking lamp that can hold their own. Cohesively clashing fabrics, layering objects and creating vignettes are all part of the curated interior. This one is about statement pieces and creating a story that is uniquely you.
Essentials- originality, creativity, love
Featuring: Frank Armchair
Nurturing Spaces
As 'cocooning' has become the lifestyle du jour, we turn to nature for inspiration. Soft and earthy colour, texture and natural materials transmit ease and tranquillity. With a slight shift away from the dominance of the greyscale, we'll see a stream of warm neutrals moving into homes everywhere.
Natural and cream tones will offer alternatives to stark white, used on everything from Venetian plastered walls to linen sofas. Marble and stones, like travertine, also feature prominently, grounding and adding weight to the room it inhabits. These are the interiors and pieces that would sit comfortably in a chic rustic Italian farmhouse, cool and minimal or a Greek Island hideaway, timeworn and well-loved.
Essentials: natural colour, marble, texture